Sunset Memorial Park believes all lives are worthy of honor and respect, which includes those who are furred, feathered or finned.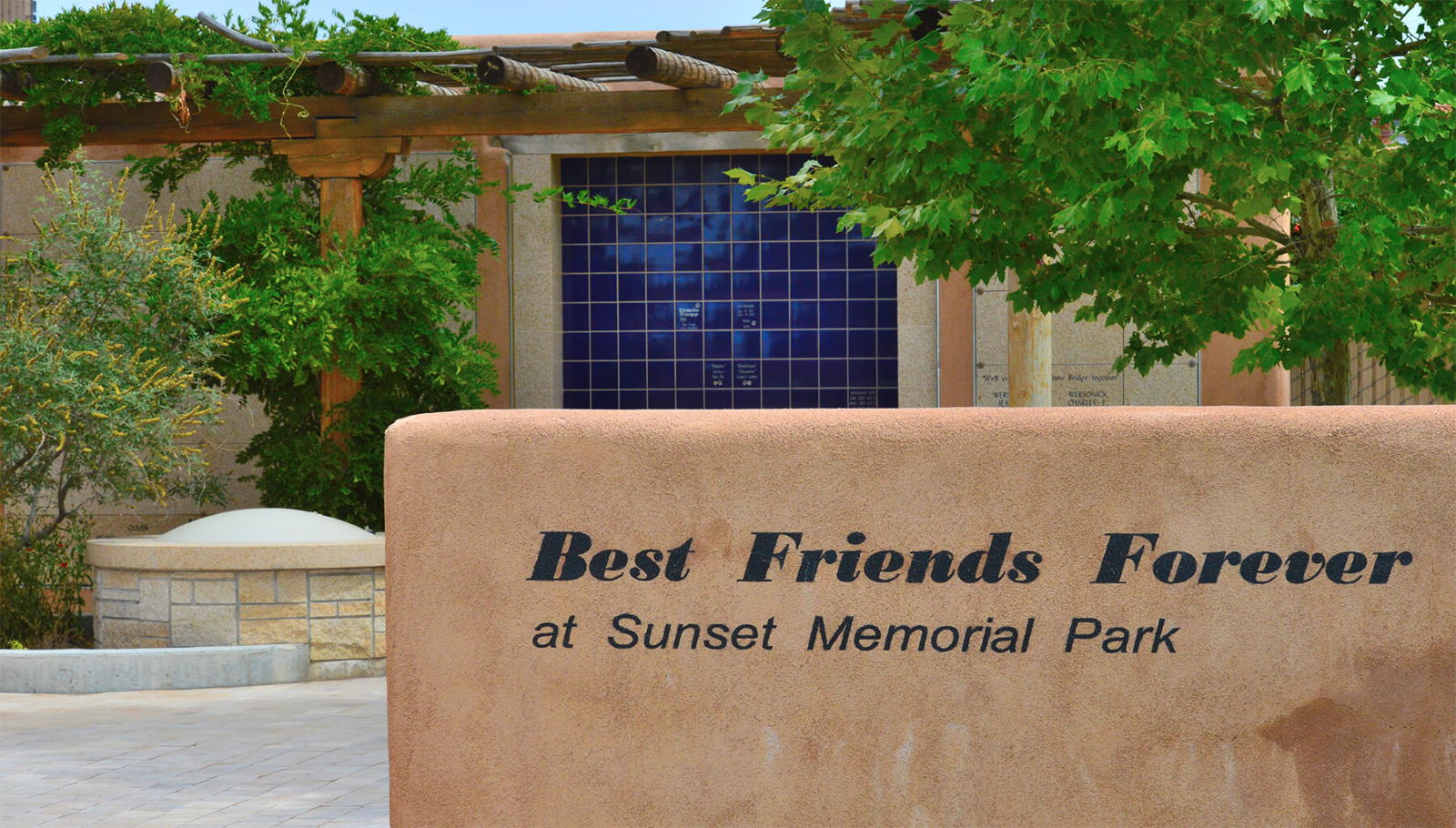 Because pets are part of the family, Sunset established the Best Friends Forever section of the park to provide a beautiful, final resting place for those special members of the family. Best Friends Forever also allows humans who will be cremated, the opportunity to be placed with their pets.
If you have any questions, please contact us.